Gizmodo ^
| 5/9/17 | Matt Novak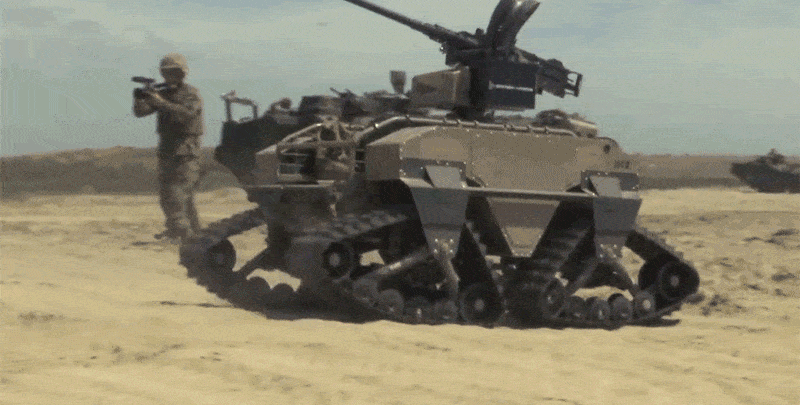 Do you ever wonder what tomorrow holds? Some people are pretty convinced that the future will be filled with flying cars and jetpacks and robot butlers. But here in the year 2017, I'm not so sure anymore. I have a suspicion that our future might be filled with more machine gun-toting robots, like the one seen above, than robotic butlers.
This particular robot is called a multi-utility tactical transport (MUTT) and was demonstrated by the General Dynamics Land Systems and the US Navy during an event at Camp Pendleton late last month. And despite its adorable canine-inspired acronym, it's a killer. Yes, that's a machine gun on top.
And yes, the barrel of the machine gun knocks the antenna on the vehicle, which seems like a design flaw at best. But who am I to judge? That robot will surely be my boss by decade's end.