University officials agree to rip up Constitution in undercover VIDEO
The Washington Times ^
| November 8, 2015 | Valerie Richardson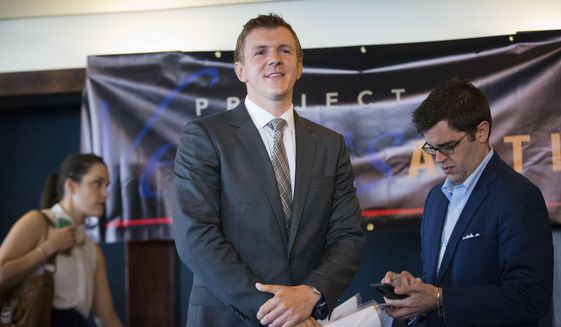 Conservatives have long accused academics of shredding the Constitution, figuratively speaking, but a Project Veritas sting operation recently caught them doing it literally.
Undercover video released last week showed administrators at Yale, Cornell, Syracuse, Vassar and Oberlin agreeing to rip up copies of the Constitution handed out off campus after an investigator posing as a student described the document as "triggering" and "oppressive."
"Well, I think that the Constitution means things to different people; like you said it is a flawed document and the people who wrote it are certainly flawed individuals in my mind," Cornell lead Title IX investigator Elizabeth McGrath says on the video.
Ms. McGrath agrees to rip up the hand-held copy of the Constitution and run it through a shredder after the female "student" asks, "Is there any way that maybe like we can get rid of it somehow or I can just see that like maybe it will be like therapy for me, like if you can like shred it or something?"
....
"Because in the end, you have got to laugh out loud at these videos as you listen to this chick moan and groan over the Constitution," she said in a Friday commentary. "It the most ridiculous thing you've ever heard, and these officials swallow it hook, line and sinker."
Mr. O'Keefe, who makes a cameo dressed up as a copy of the Constitution, said he was also surprised that the operation worked.
"When this idea came up in our newsroom about campus administrators shredding the Constitution because it's a trigger against students, we didn't think people would actually fall for it," he told Campus Reform. "We underestimated just how stupid and politically correct these people are."